THE ULTIMATE KNICKER STYLE GUIDE
Knickers are a part of our every day, we've all got drawers full.
In fact, here at Boux, every 12 seconds we sell a pair of knickers!
From old pairs of knicker briefs we just keep going back to, to the lacey thong that is part of our most fire sexy lingerie set - there really is a knicker style for every occasion.
Just as choosing the right bra style can be a tricky decision, we know understanding all the terminology for the different knicker styles can also be a pain.
So, we have pulled together the ultimate guide to knicker styles to help you out!
THE DIFFERENT TYPES OF KNICKERS EXPLAINED
Get to know all the knicker styles we are loving right here…
STRINGS, THONGS AND G-STRINGS
Barely there and super flattering, thongs and other string style knickers are a firm fave with most - they even have a song named after them!
Thongs truly are a lingerie drawer staple, perfect for every occasion!
Not only do they banish that dreaded VPL (that's one fashion faux pas we're always keen to avoid), but they also add a lil' bit of sex appeal to any look.
For a sexy thong style, we love the Bijou tanga thong! Pink and lacey, it's a summer style staple for sure.
Or, if you're looking to stock up with our multi buy offer, the Tasha high leg lace thong is another staple style to add to your rotation.
If you wear a thong every day, then you are going to want some super comfy cotton styles in your drawer too.
The Nell high leg boxer thong really is a must-have. This gorj high leg cotton thong comes in so many colours, you could wear a different colour everyday if you wanted!
Or mix up your everyday thongs with the Boux lounge lace high-leg thong - the v-front waistband is so figure-shaping.
HIGH-WAISTED KNICKERS
High-waisted knickers are becoming more and more fashionable!
We couldn't be happier because, as we all know, high-waisted is always the comfiest!
For a cosy, but still chic high waisted knicker that's perfect for lounging in, the Ribbed seamless high waisted thongs and briefs are always going to be a winner.
Or for a sexy high-waisted knicker style, the Lauryl high-leg brief is the perfect choice. With beautiful vintage style lace, these knickers will have you feeling your most fabulous!
THE CLASSIC KNICKER SHORTS AND BRIEFS
If it ain't broke, don't fix it! That's certainly the case with knicker briefs and shorts knicker styles.
They're a long-standing classic that we all have plenty of in our drawers - Knicker shorts and briefs provide more coverage than their sister style, thongs.
For the fullest coverage, knicker shorts are always your best shout. You can find plenty of fabulous lace and cotton short styles.
From the lacey Mollie shorts, perfect for pairing with everyone's fave Mollie bra, to the cotton Tatiana shorts that you'll find yourself going for most days, there are knicker shorts for everyone!
Briefs can be a little more cheeky, and are a style you will find as part of most of our matching lingerie sets.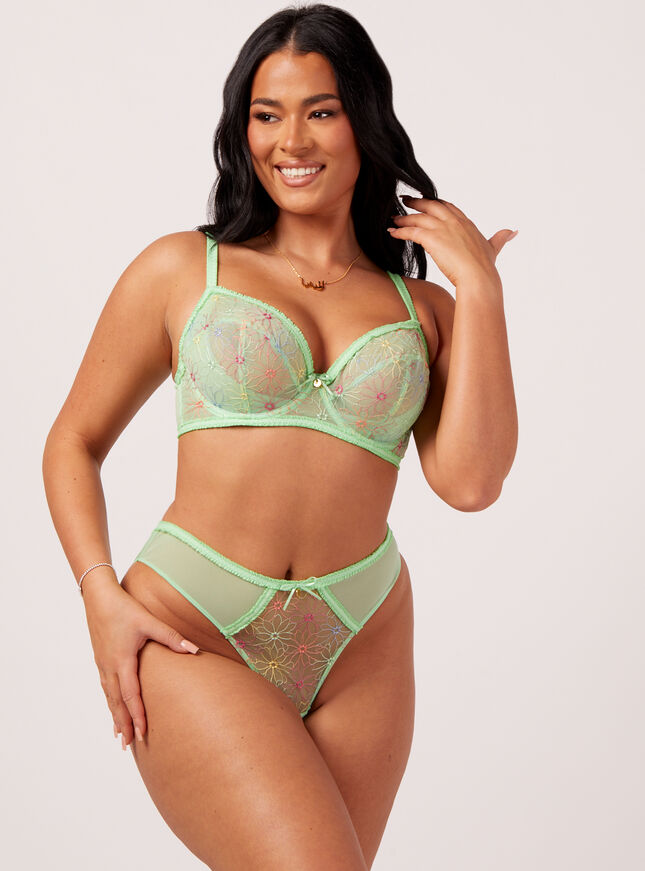 The Rhia briefs come in the most beautiful green and the mesh style leaves little to the imagination if you are going for a sexy lingerie look.
FRENCH AND BRAZILIAN KNICKERS
If you're wondering what the difference is between French and Brazilian knickers, we have a wholeeee guide for that!
There is no denying both styles are lingerie drawer staples, though!
The main difference between the two is that whilst Brazilian knickers will have you bearing some bum (not quite as much as a thong!), French knickers are traditionally made from lace and provide similar coverage to knicker shorts.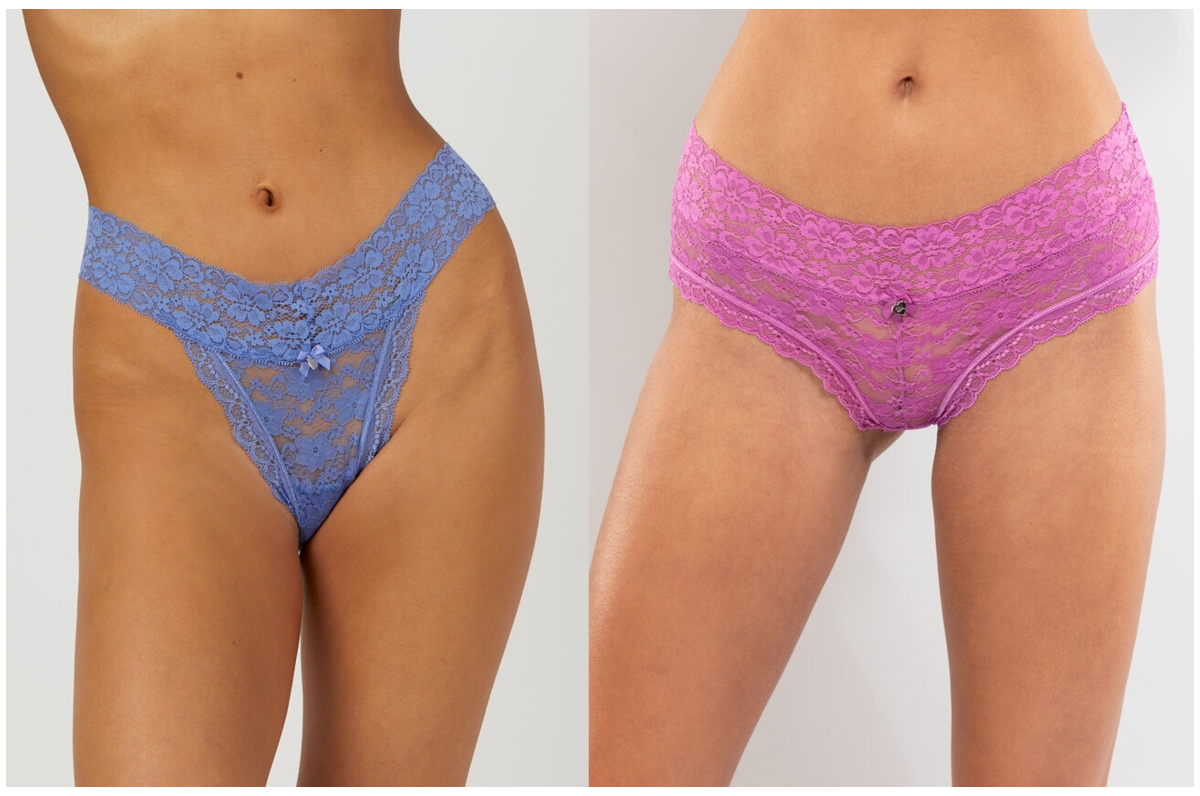 The Lia lacey Brazilian knickers and Lia lacey shorts are both perfect choices for summer, they're so cute and flirty!
TRUSTY NO-VPL KNICKERS
If there is one thing that can ruin an outfit, it's an annoying knicker line making an unwanted appearance.
But that is where the much-trusted no-VPL knickers come in. This seamless style truly is an outfit saviour.
From the bonded high-waisted thong to the bonded high-waisted briefs, whatever your knicker style preference, there is a no-VPL version for you when you need it.
So, there you have it - the ultimate guide to knicker styles. Share your fave types with us over on Insta using #myboux ! We can't wait to see what our Box girls are loving!